Weekend forecast: Quiet on Saturday, storms return Sunday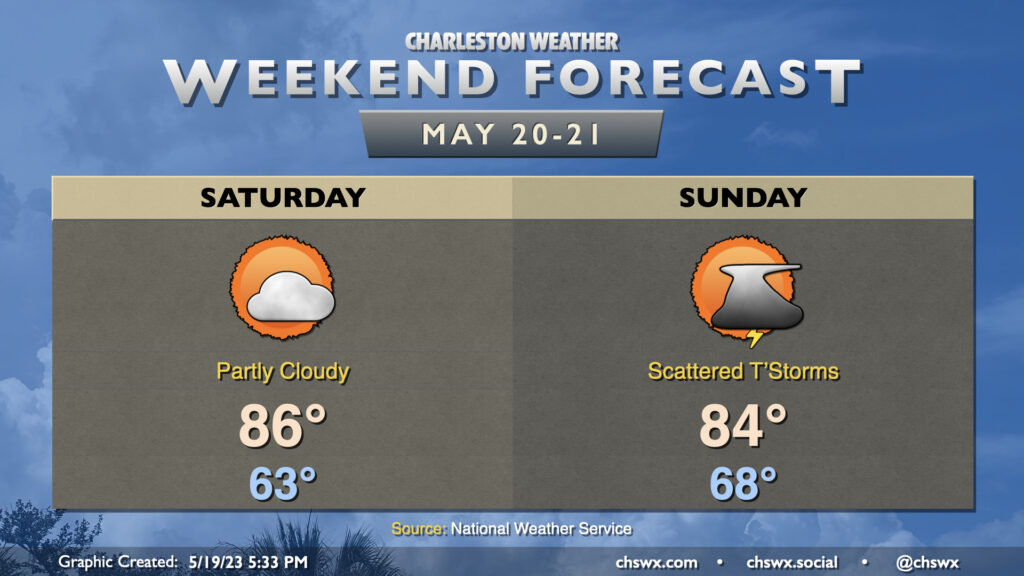 We get a brief break from showers and overcast on Saturday as low pressure moves further away and high pressure makes a brief appearance. We'll start the day in the low 60s with broken cloud cover before warming to the mid-80s in the afternoon under partly cloudy skies. Shower chances are very low, but it wouldn't shock me to see a couple well inland as a cold front pushes closer to the area.
Said cold front should instigate scattered showers and thunderstorms for Sunday. After a mild start in the upper 60s, temperatures should top out in the mid-80s, likely governed by cloud cover and shower activity. It doesn't look like a total washout, but be ready to move indoors at times. Severe weather doesn't look to be a factor, but lightning makes all thunderstorms dangerous. When thunder roars, go indoors!