Friday & the weekend: Warming up; scattered storms Sunday afternoon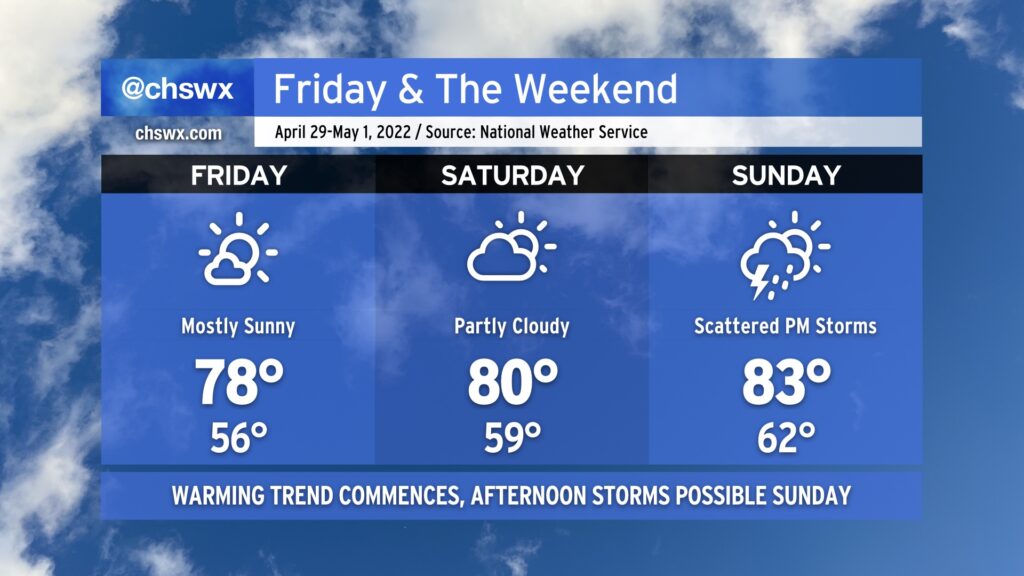 Generally good weather continues as we head into Friday and the weekend. We'll see high pressure begin to slip offshore, allowing a little more warm and moist air to move into the area as the weekend goes on. This will allow temperatures to reach the low 80s on Saturday and run even warmer on Sunday.
With the influx of moisture and some upper-level energy coming through on Sunday, expect a scattering of showers and thunderstorms particularly in the afternoon. Definitely no washout here, just make sure you've got a backup plan for any outdoor activities. Remember: When thunder roars, go indoors!
The warming trend will continue well into next week, with some of the warmest temperatures so far in 2022 expected by mid-week. (But let's enjoy the weekend first before we dive into another work week!)