The week ahead: Summer preview ahead of a late-week front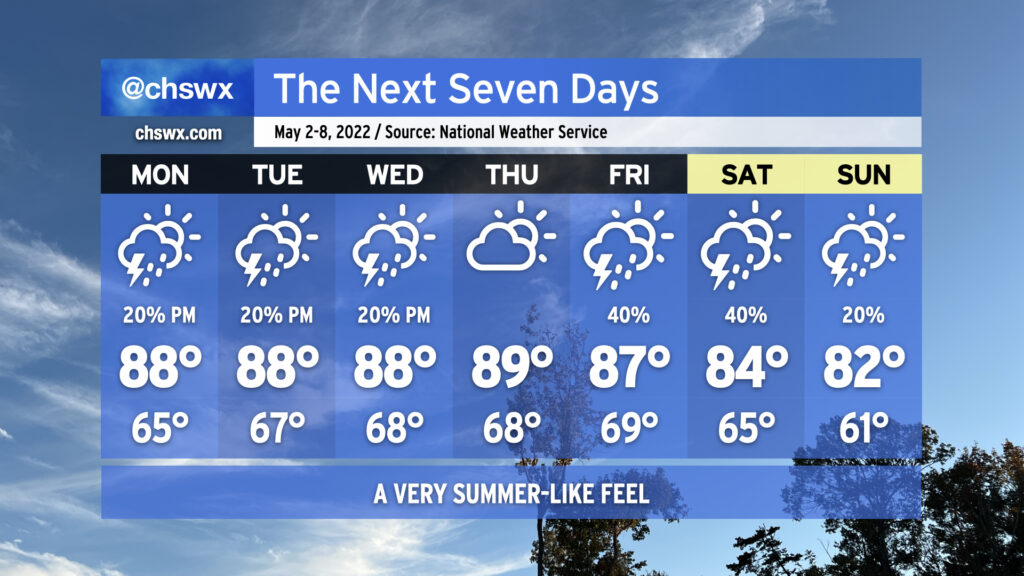 The first week of May will serve as a preview of what's to come as we edge closer and closer to summertime. The mornings will become increasingly muggy with lows bottoming out in the mid-60s on Monday and getting warmer as the week goes on. Highs for much of the week will run in the upper 80s; dewpoints in the upper 60s will make the afternoons feel more like the low 90s. We'll even see that standard afternoon slight chance of thunderstorms that we know and love in the warm season Monday-Wednesday.
As we head into Friday and the weekend, a storm system will push a stalled cold front into and eventually through the area, elevating our chance of scattered showers and thunderstorms for Friday and Saturday. By Sunday, expect the front to be through, cooling us off a little with highs in the low 80s expected, making for what should be a nice Mother's Day with just a slight chance of a shower or storm in the afternoon.