Weekend forecast: Quite chilly and showery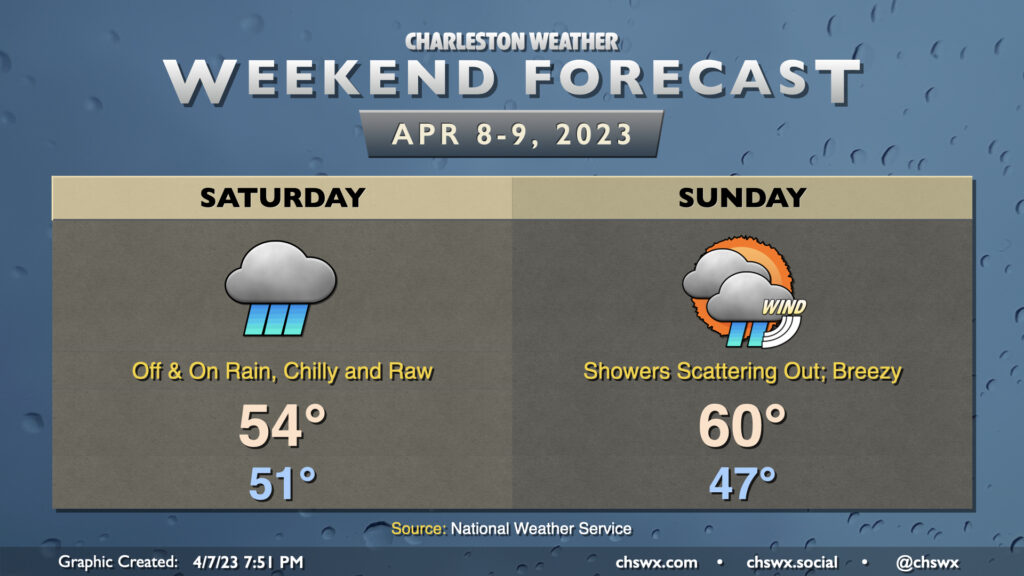 Well, this certainly will not go down as one of the better Easter weekends, weather-wise, as high pressure wedging into the area keeps temperatures well below normal for this point in the year while also keeping showers a prevalent part of the forecast. Don't count on much, if any, sun on Saturday as scattered showers in the morning and early afternoon turn more steady heading into the later afternoon and evening hours. Temperatures really won't move much — we'll start around 51° and only head up to about 54° as a chilly northeast breeze and the rain reinforce the cold air damming regime that'll be in place.
Showers will continue well into Sunday, but will gradually become a little more scattered as the plume of deeper moisture shunts offshore. The wedge will remain in place, but a somewhat thinner cloud deck and less rainfall should allow temperatures a fighting chance to approach 60° in the afternoon. It'll be quite breezy — winds will generally run about 20 MPH with higher gusts, especially near the coast. Regardless, you'll need rain gear for Easter sunrise services.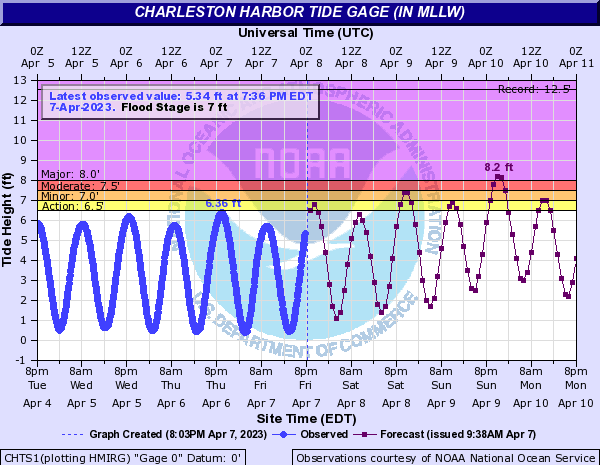 We'll also need to keep a close eye on the coastal flooding threat. Strong northeasterly winds are going to drive tidal anomalies quite high over the next few days. Minor to moderate flooding is forecasted with Saturday evening's high tide (around 10:18 PM), while major flooding is forecast with Sunday night's high tide (around 11:04 PM). Driving downtown will certainly be problematic with these water levels, and we'll need to keep an extra close eye on rainfall on Saturday as a poorly-placed heavy downpour could spread the flood threat beyond the typical tidal zones. Stay tuned for forecast updates around this issue this weekend.
---
Follow my Charleston Weather updates on Mastodon, Instagram, Facebook, Bluesky, or directly in a feed reader. You can also get daily audio updates via the Charleston Weather Daily companion podcast, available wherever fine podcasts are listed. Do you like what you see here? Please consider supporting my independent, hype-averse weather journalism and become a supporter on Patreon for a broader look at all things #chswx!