Easter Sunday forecast: Showers departing, but clouds persist on another chilly day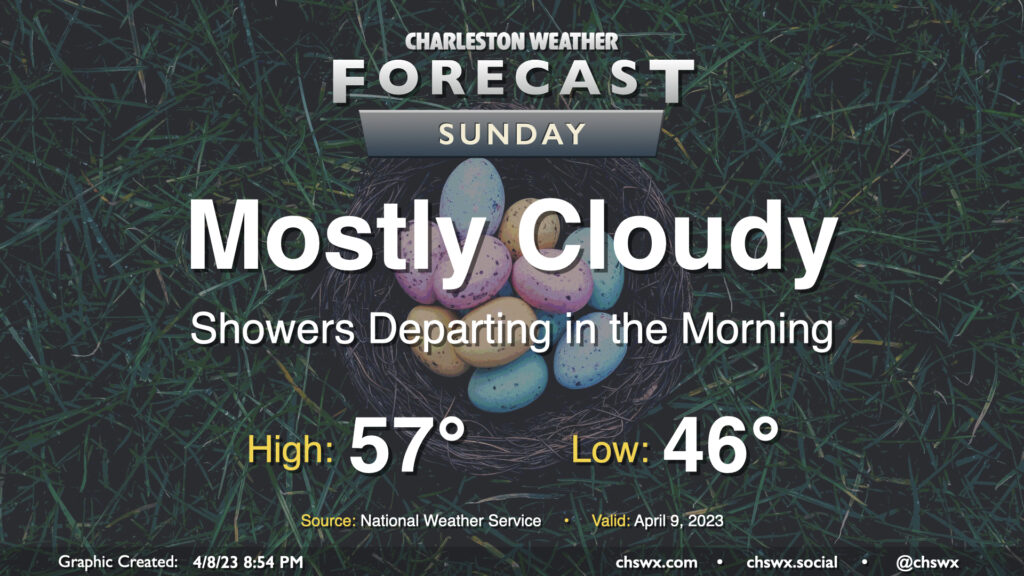 After a chilly, raw day across the area in which we tied the record cold high temperature, the rain comes to an end Sunday morning and we begin to dry out. Cloud cover will hang tough for much of the day, though we should get some peeks of sun late. One of the main weather stories for this Easter Sunday will be the continued chill; high pressure continuing to wedge into the area will keep highs in the mid-50s after starting in the mid-40s. If the NWS forecast high of 57° verifies, it'd be the second consecutive day tying a record cold high temperature.
The second weather story of the day will be the gusty northeast winds and the potential for major coastal flooding with the late night high tide. Winds will be brisk, sustained 15-20 MPH with gusts approaching 30 MPH at times, with even higher gusts possible at the coast and on the higher bridges. The persistent northeasterly wind will also drive tidal departures up over 2′, potentially pushing the 11:04 PM high tide up to around 8′, which is major coastal flooding territory. Fortunately, we'll be done with the rain, and that will keep the flooding issues confined largely to tidal areas. Still, numerous road closures are possible late Sunday, and you'll want to keep that in mind if you have late-day travel plans around downtown.