Sunday's forecast: A little cooler with major coastal flooding possible in the evening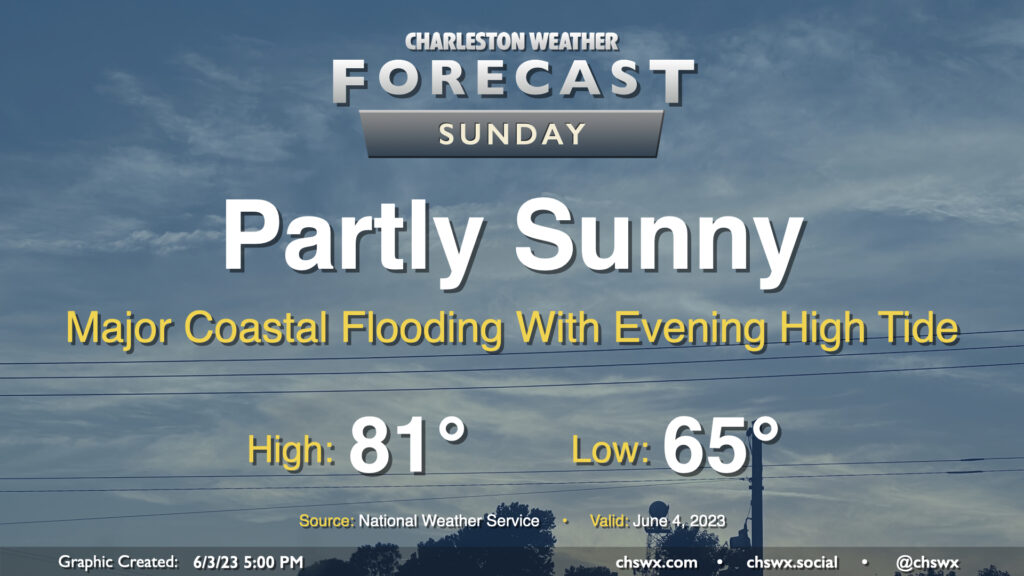 A cold front will move through the area early Sunday, which will cap highs in the low 80s — well below normal for early June in the Lowcountry. We'll see a mix of sun and clouds as high pressure wedges in from the northeast, but rain is not expected with the drier airmass filtering in. It'll be a little breezy — gusts 20-30 MPH will be possible out of the northeast, especially at the beaches and on elevated surfaces such as the bridges.
The main weather concern for Sunday revolves around coastal flooding. A water level over 8′ is expected once again with Sunday evening's high tide, which peaks around 9:10 PM. This will produce major coastal flooding once again, closing numerous roads in downtown Charleston and potentially causing disruptions on barrier islands as well. This degree of flooding is extraordinarily rare for June, with only three major flooding events on record — once in 1982 and twice in 2009. Be ready to use alternate routes if you are out and about Sunday evening.