Tuesday: Another comfortably warm day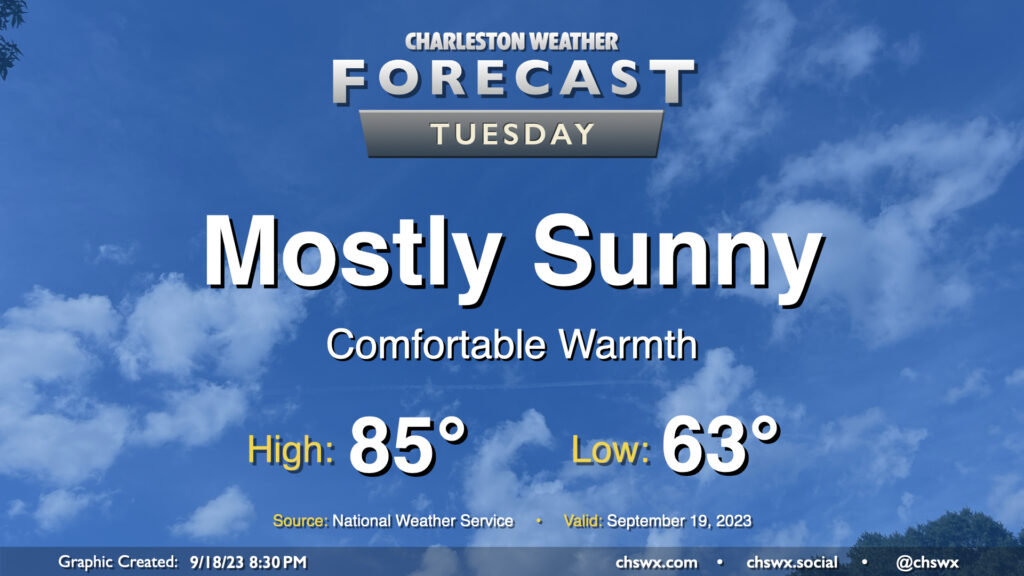 We have another pretty day ahead for Tuesday (weather-wise, anyway). Temperatures start out quite nicely, with much of the metro starting in the low 60s. Some spots further inland could bottom out in the upper 50s, while places closer to the coast will generally feel warmer lows in the upper 60s. Temperatures head to the mid-80s in the afternoon. Dewpoints will mix down to the mid-50s except perhaps at the immediate coast, sending relative humidity values south of 40% once more. Overall, no complaints in the weather department.
Rest of the work week: Turning more unsettled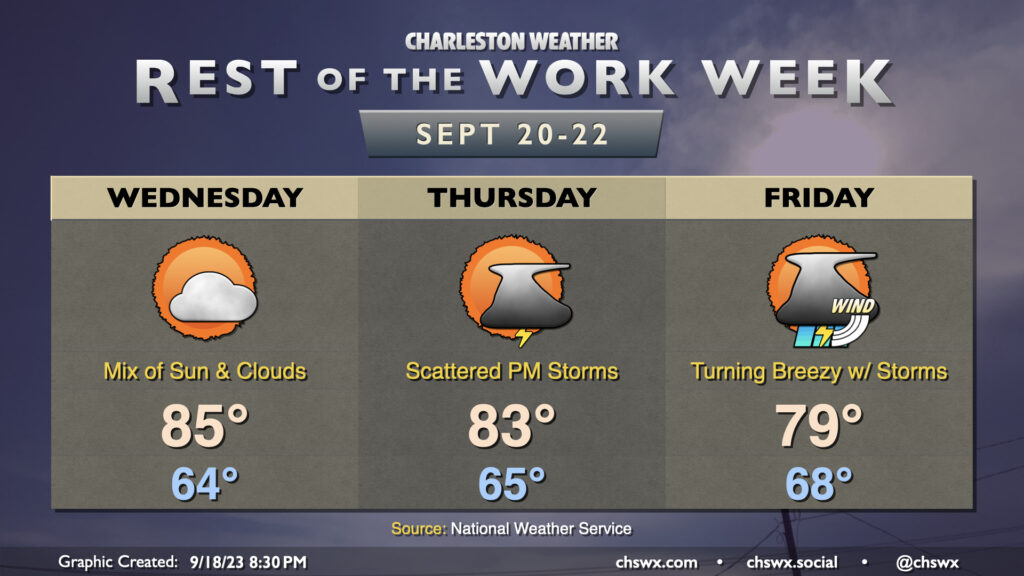 The rest of the work week will gradually turn more unsettled as we head into the weekend. Wednesday will remain on the quiet side, it looks like, but with increasing moisture we should see more in the way of cloud cover throughout the day. Rain should hold off until Thursday, when a coastal trough should instigate a few afternoon showers and thunderstorms. As we get into Friday, a wave of low pressure that will develop along a stalled front across Florida should begin to move northward. The pressure gradient between a high in New England and the offshore low will help to drive winds up later Friday, particularly toward the coast, as well as spread in some showers and maybe a few thunderstorms. There's a good bit of model spread with how this low will ultimately be handled, and there yet remains the possibility it could take on some tropical characteristics as it moves northward. Regardless of how the tropical angle turns out, it could be an occasionally crappy weekend (weather-wise, anyway), but I still don't see anything that would make me want to shelter my cow statue. Stay tuned to forecast updates this week, but there's nothing here to freak out about by any stretch. I know that it can be anxiety-inducing to see a blob outlined on the NHC tropical outlook anywhere near here, but there's nothing here we can't handle.
---
Follow my Charleston Weather updates on Mastodon, Instagram, Facebook, Bluesky, or directly in a feed reader. You can also get daily audio updates via the Charleston Weather Daily companion podcast, available wherever fine podcasts are listed. Do you like what you see here? Please consider supporting my independent, hype-averse weather journalism and become a supporter on Patreon for a broader look at all things #chswx!