Friday & the weekend: Mostly rain-free and warm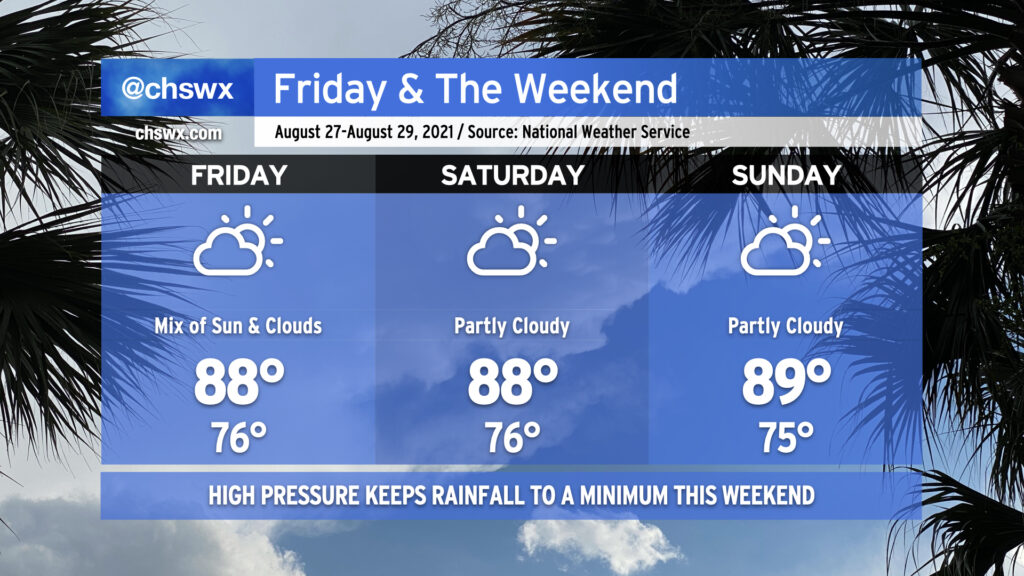 High pressure will continue its influence on our weather as we head into the final weekend of August. Temperatures look to remain in the upper 80s to around 90° each afternoon with warm starts in the mid-70s away from the coastline, where temperatures continue to struggle to get below 80° each morning. The aforementioned high pressure will act to keep shower and thunderstorm activity to a minimum through the weekend, certainly welcomed considering how soggy of an August we've had.
High pressure will also keep Tropical Storm Ida, forecast to become a hurricane as it approaches the central Gulf Coast this weekend, out of our hair. Unfortunately, it looks to be another direct strike on Louisiana, an area that is very tropical-cyclone weary after the numerous storms it dealt with last season. If you have friends or family there (as well as in coastal Mississippi and Alabama), please make sure they understand that time is of the essence to prepare as tropical storm-force winds could begin as soon as Saturday evening along the coast. Ida is forecast to make landfall sometime Sunday evening along the Louisiana coast. From there, its moisture may get caught up in a frontal system and help provide the juice for another round of wet weather here next week.
For now, though, enjoy a relatively quiet weekend of weather in our neck of the world.