Another chilly Tuesday ahead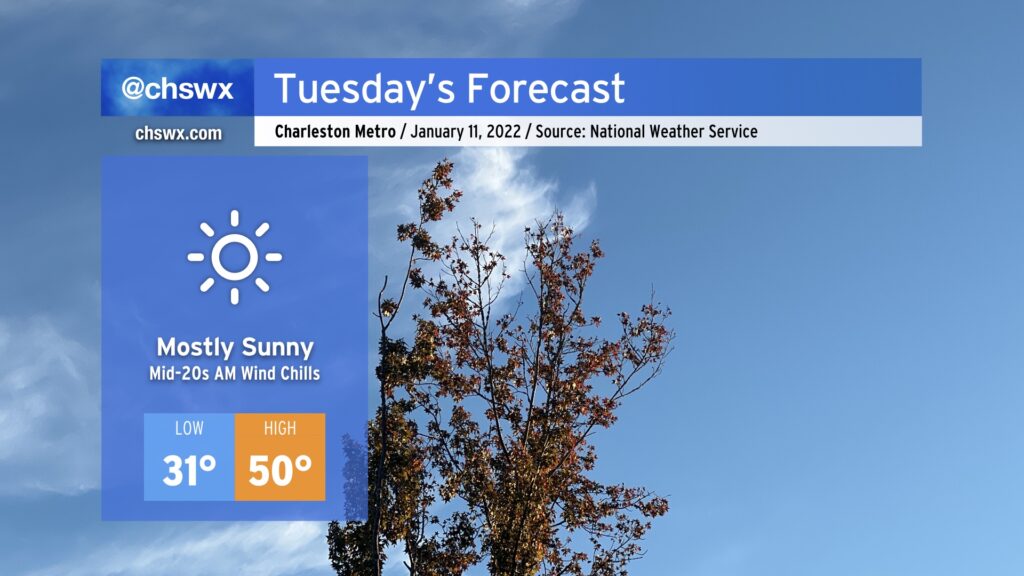 We've got another chilly Tuesday in store as lows drop below freezing away from the coast tonight. Expect temperatures around 30-31° to begin the day in the Charleston metro area, with upper 20s further inland. Winds will make it feel like the mid-20s, though, so be dressed with layers accordingly.
Despite full sunshine, high temperatures will only top out around 50° in the afternoon. This runs about 10° below normal for this point in January.
Otherwise, no other major weather hazards are expected. Enjoy your Tuesday.