Weekend forecast: Drying out, cooling off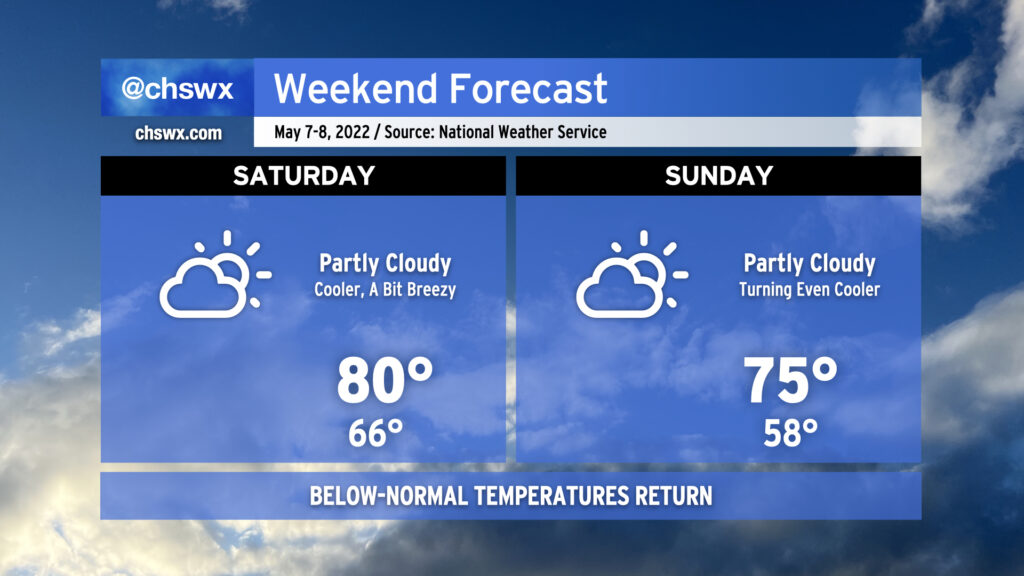 A series of cold fronts will usher in a fairly refreshing airmass after our first 90° days of the year this past week. The first front gets through early tomorrow morning, helping to limit highs to around 80° Saturday afternoon under partly cloudy skies. Winds will be breezy, though, with gusts 30+ MPH possible at times, so be aware if you have outdoor plans or need to drive on the bridges.
A second front comes through overnight Saturday, which will make Sunday even cooler. We'll start in the 50s and only get to the mid-70s in the afternoon with partly cloudy skies continuing. This is several degrees below normal for this point in May. We'll keep below-normal temperatures well into next week, too.
One thing we won't see? Rain. We could certainly use it, too, as moderate drought continues across the area. Our next rain chance arrives next Thursday, so keep watering until then.