Tuesday: A little bit warmer, still not intolerably humid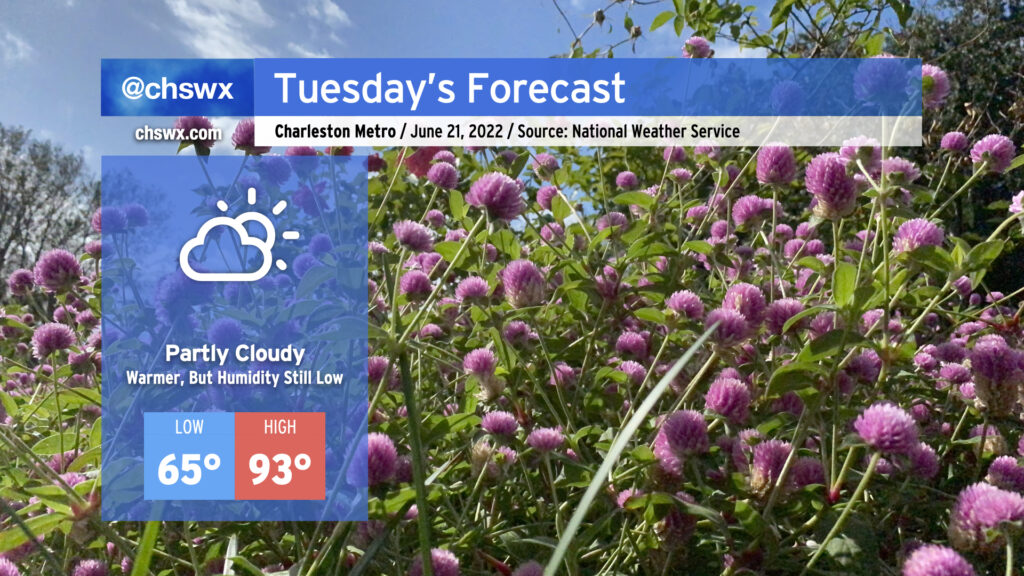 Tuesday will be another warm day with plenty of sunshine and still-tolerable humidity. Highs will continue their warming trend, with low-to-mid 90s possible in the afternoon hours. Dewpoints in the low 60s, though, will yield relative humidity values around 35-40% at the peak of the day. This could make the heat index feel slightly cooler than the air temperature, which is a welcome anomaly for this point in the year. Much like the past few days, the drier air will help suppress afternoon shower and thunderstorm chances.
The warmest day this week looks to be Wednesday, as highs top out in the upper 90s away from the coast (though, thankfully, we'll still benefit from some drier-than-normal air to keep heat indices somewhat in check). Wednesday could challenge the record high (98° in 2015 and 2011) so we'll want to keep an eye on that. Dewpoints return to the 70s on Thursday, and heat indices will respond by heading into the low 100s. We'll also start to see some slight afternoon shower and storm chances creep back into the forecast, too. Temperatures moderate a little on Friday with a little more onshore flow but also a small uptick in shower and thunderstorm chances as well.