Tuesday turns warmer; storms less prevalent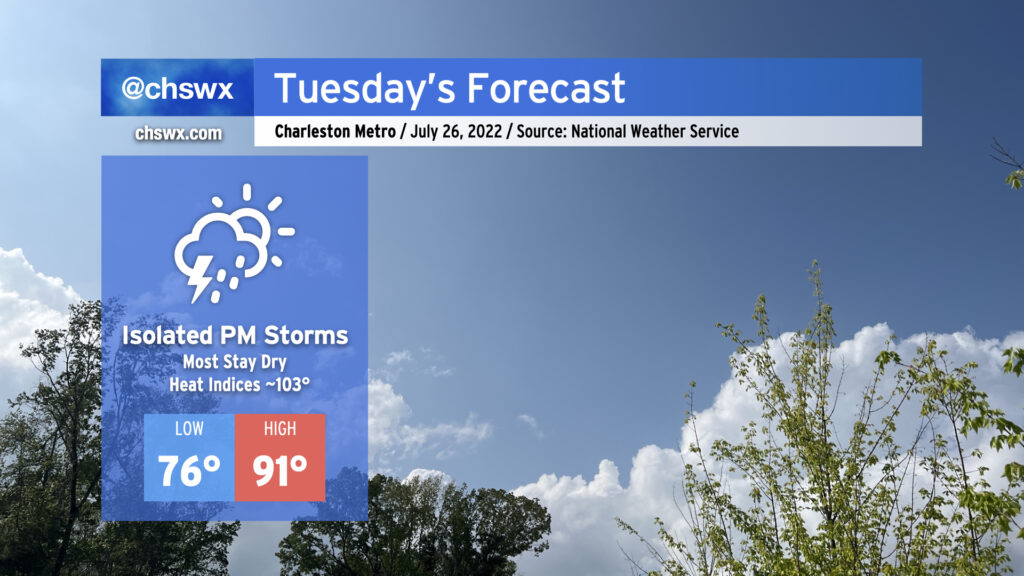 We saw a lot less rainfall across the area today as ridging began to take hold. This continues into tomorrow and for much of the rest of the week as high pressure strengthens and maintains its grip. Highs will top out in the low 90s; mix in some humidity and you've got yourself heat indices in the low 100s.
Rain-wise, there's not too much to write home about: We'll have a shot at a shower or storm or two in the morning along the coast, but much of that activity should remain largely offshore. An isolated storm or two cannot be totally ruled out in the afternoon; where a storm fires, the rain could turn heavy and winds could be briefly gusty. However, the vast majority of us should stay dry. Expect this pattern to largely repeat itself for the rest of the work week, too, just with warmer air temperatures contributing to heat indices eventually reaching 105-110° by Wednesday and Thursday.