Weekend forecast: Sunny Saturday, stormy start to Sunday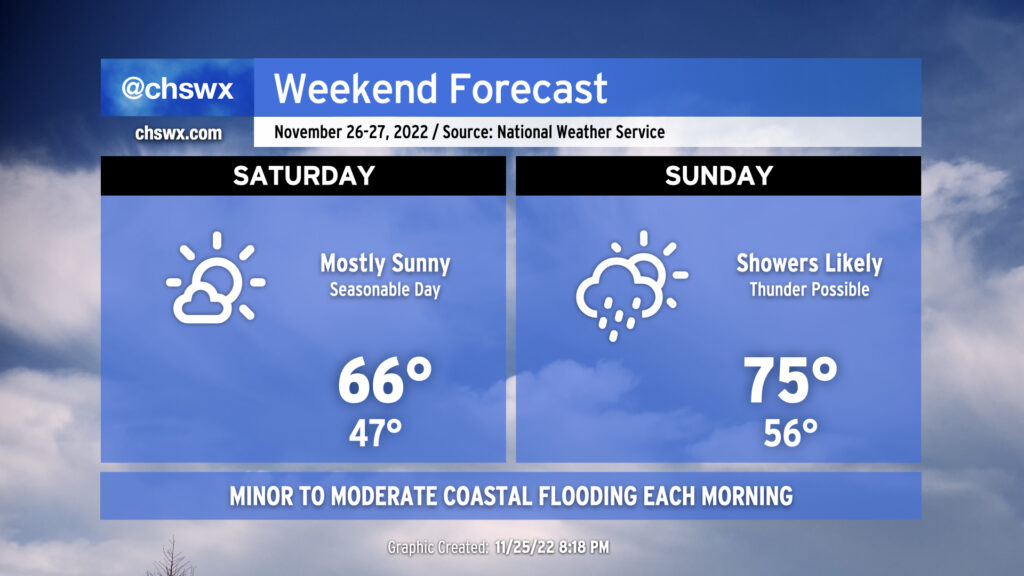 We get a good break from the gray skies on Saturday as we find ourselves between storm systems. The lull will bring us a nice, seasonable day, with lows in the mid-40s followed by highs in the mid-to-upper 60s, right in the ballpark for where we should be at this point in the year. The only fly in the ointment will be the risk for minor to moderate salt water flooding around the 9:29am high tide.
Clouds build back up Saturday evening as the next storm system makes its approach to give us another round of rain for Sunday. A warm front will lift north across the area throughout the day, allowing temperatures to top out in the mid-70s despite showers and maybe a thunderstorm or two in the area. The best chance for rain will be in the morning through the early afternoon hours. Expect the front to get through by evening, which will shut off the rain and dry out the air. Winds will be a little breezy with sustained winds approaching 20 MPH with higher gusts.
Sunday will mark the end of this king tide cycle, with minor flooding possible with the 10:28am high tide. A few downpours will be possible with the storm system moving by on Sunday, and we'll want to watch for any to coincide with the mid-morning high tide.
Improving weather returns to start the new work week; the next shower chance will be mid-week, followed by seasonable temperatures to start December.