Sunday: Showers and thunderstorms turning likely, with heavy rain and maybe a strong storm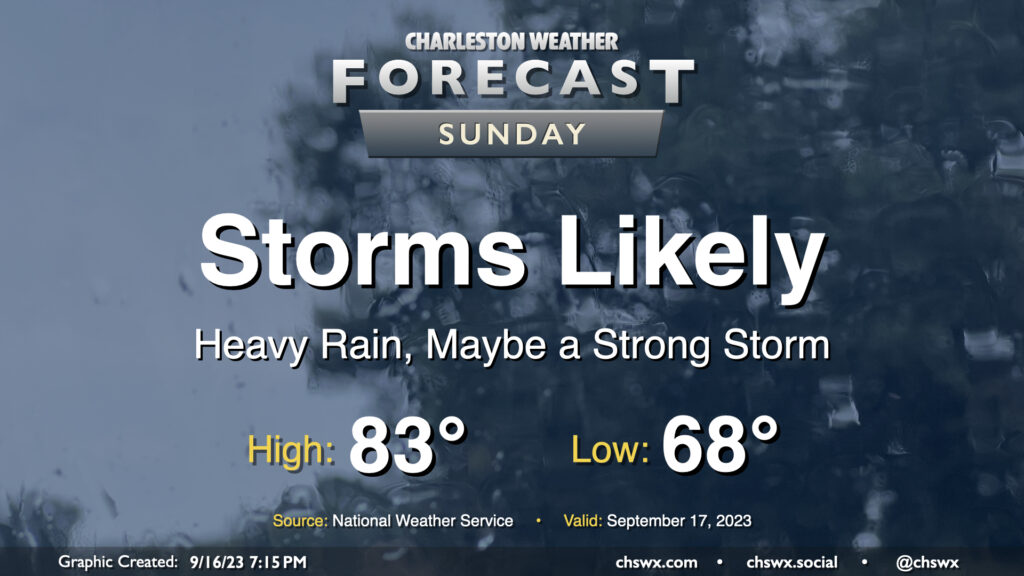 After a fairly glorious day of weather Saturday, Sunday will make a 180° right back into more unsettled territory as high pressure moves offshore ahead of a cold front. A wave of low pressure will develop back in Georgia, helping to drag a warm front across the area in the morning. We'll see an uptick in shower and thunderstorm activity possibly as soon as mid-morning, but the most likely time for rain will be in the afternoon hours through about sunset. Heavy rain will be possible, with the potential for rainfall in the 2-3″ range for some locations. Isolated flooding will be possible as a result. Additionally, the aforementioned surface low pressure looks to track inland of the area, and could enhance some low-level shear. If instability can develop — and that is a big if — a strong to severe storm or two will be possible, and there may even be a couple rotating cells. We'll keep an eye on this, but the risk for severe storms generally remains low especially given the rain-cooled air. We start the day in the upper 60s, but highs only top out in the low 80s given the risk for widespread rain in the afternoon.
After this passes, it looks like we get off to a solid start to the work week (weather-wise, anyway), with mid-80s highs, comfortable low 60s dewpoints, and ample sunshine.