Weekend forecast: Great-looking Saturday, increasingly looking stormy Sunday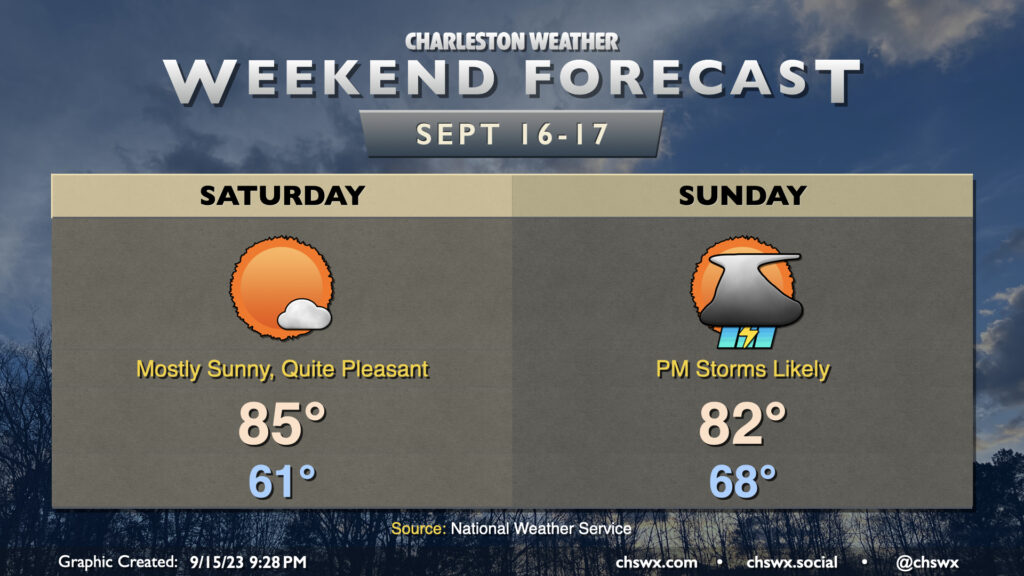 Well, if you're going to do outside stuff this weekend, Saturday's probably the day to do it. It's going to be a gorgeous day — low humidity, plenty of sunshine, and comfortably warm temperatures in the mid-80s after starting out in the upper 50s to low 60s across the metro.
High pressure will slip offshore late Saturday, and dewpoints will climb back into the 70s for Sunday ahead of a cold front. Expect showers and thunderstorms to become somewhat numerous Sunday afternoon into the evening as the front approaches the area. We could see some enhanced rainfall, too, courtesy of a wave of low pressure moving along the front. Temperatures should stay in the low 80s with the expected showers and thunderstorms. Generally, expect .5-1″ of rain across the area, with locally heavier amounts. Severe weather is not expected.
Tropics: TD Fifteen forms, Lee heads toward Nova Scotia, Margot continues to meander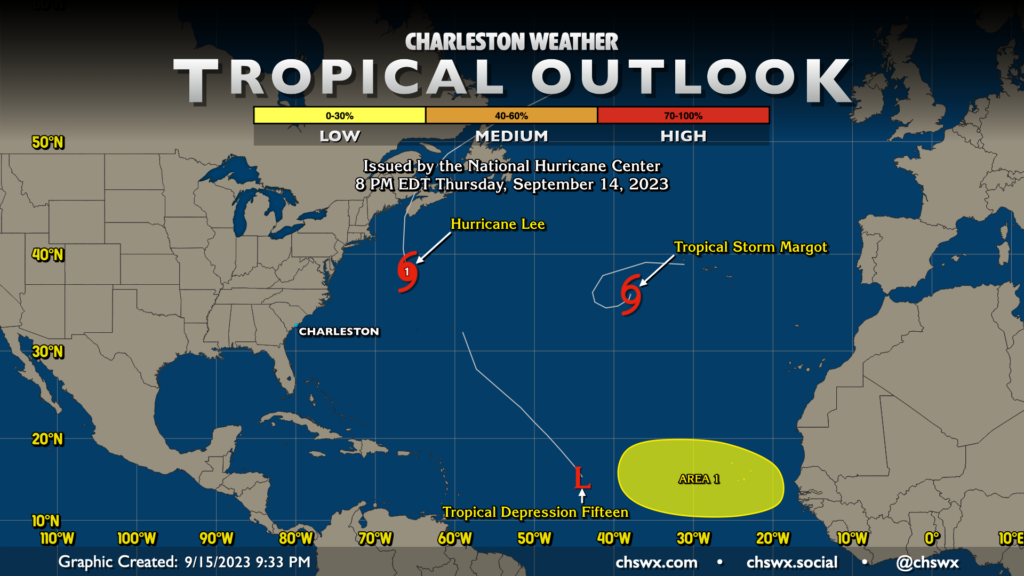 The tropics remain quite busy. Lee is headed toward Nova Scotia as it gradually transitions to a rather potent extratropical cyclone, and Margot is weakening as it meanders in cooler waters before possibly paying the Azores a visit next week. An additional area of disturbed weather should emerge from the west coast of Africa next week and could become another depression.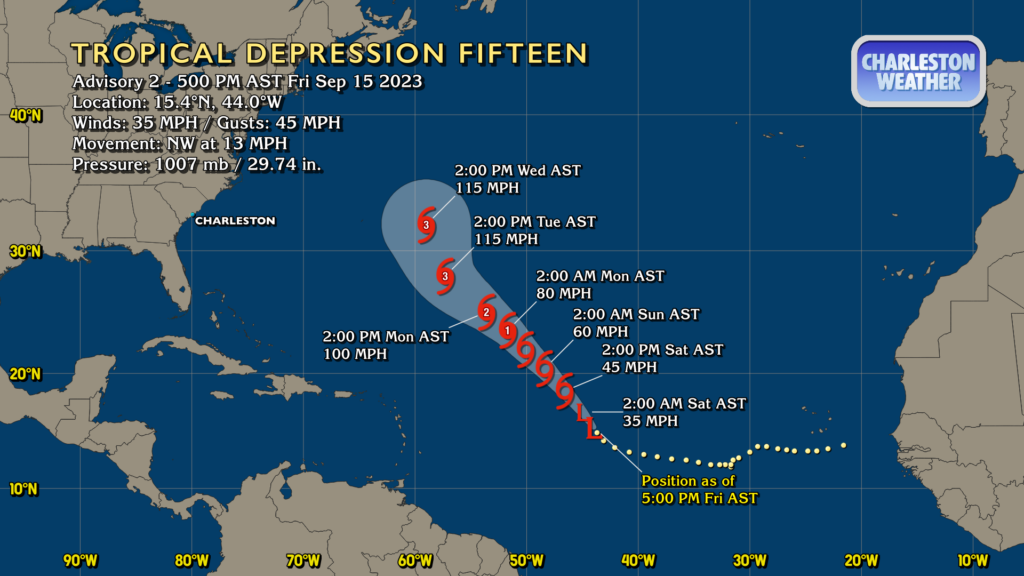 Finally, Tropical Depression Fifteen developed today. It's headed northwestward around 13 MPH, and should become Tropical Storm Nigel on Saturday. It is forecast to intensify to a major hurricane early next week as its northwest motion continues. It may become an issue for Bermuda by mid-week. The good news here at home, though, is that Fifteen is not a threat to the Lowcountry and should not become one.
---
Follow my Charleston Weather updates on Mastodon, Instagram, Facebook, Bluesky, or directly in a feed reader. You can also get daily audio updates via the Charleston Weather Daily companion podcast, available wherever fine podcasts are listed. Do you like what you see here? Please consider supporting my independent, hype-averse weather journalism and become a supporter on Patreon for a broader look at all things #chswx!