First storms in a few days possible on Tuesday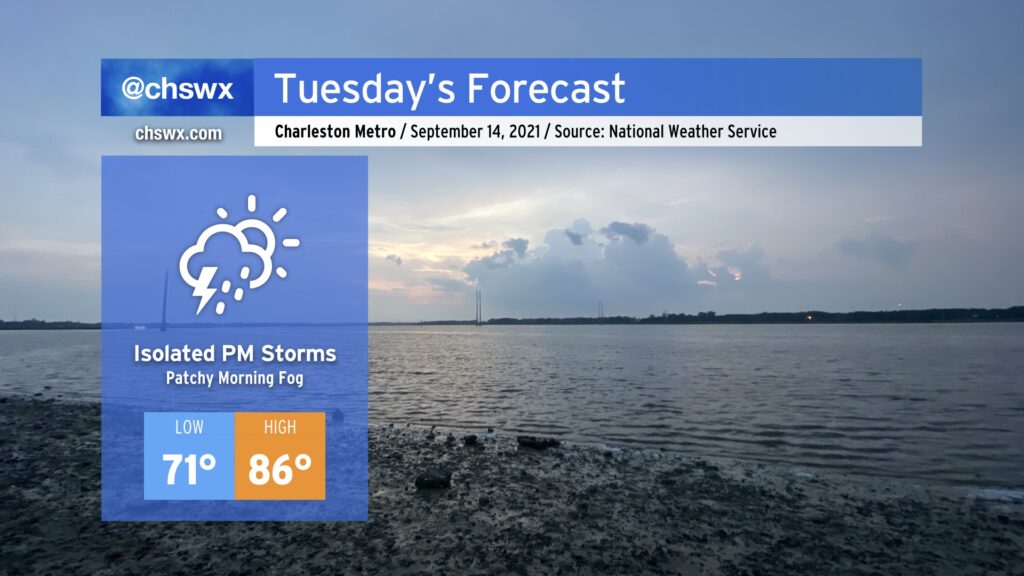 Dewpoints are headed up, and that will bring along a slight chance of thunderstorms for Tuesday afternoon, primarily along and ahead of the seabreeze boundary as it moves inland. We'll start the day in the low 70s across much of the area before temperatures head into the mid-80s in the afternoon. It won't be sweltering, but it won't exactly be fall-like, either.
It's worth noting that we could see some patchy fog in spots tomorrow morning. Be ready for sudden changes in visibility during the commute, and don't forget the low beams if you do encounter fog.
Tropics: 50% chance of a depression off the Carolina coast later this week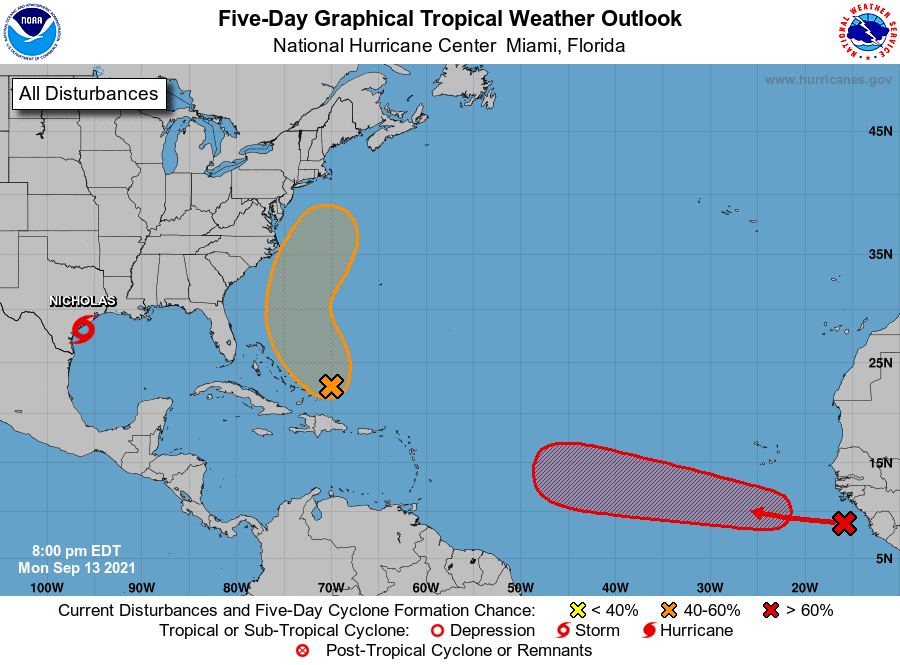 The National Hurricane Center continues to watch a tropical wave near the Bahamas for possible tropical development this week as it interacts with an upper trough. All indications are that it will stay too far to the east to cause us trouble, but we'll keep an eye on this in case things change.
Otherwise, a tropical wave that's emerged off Africa has a high chance of becoming a tropical cyclone in the next few days way out in the eastern Atlantic. This one has a lot of ground to cover and we'll have plenty of time to keep an eye on it. The next storm name on the list is Odette, followed by Peter.