Temperature rollercoaster continues for the rest of the work week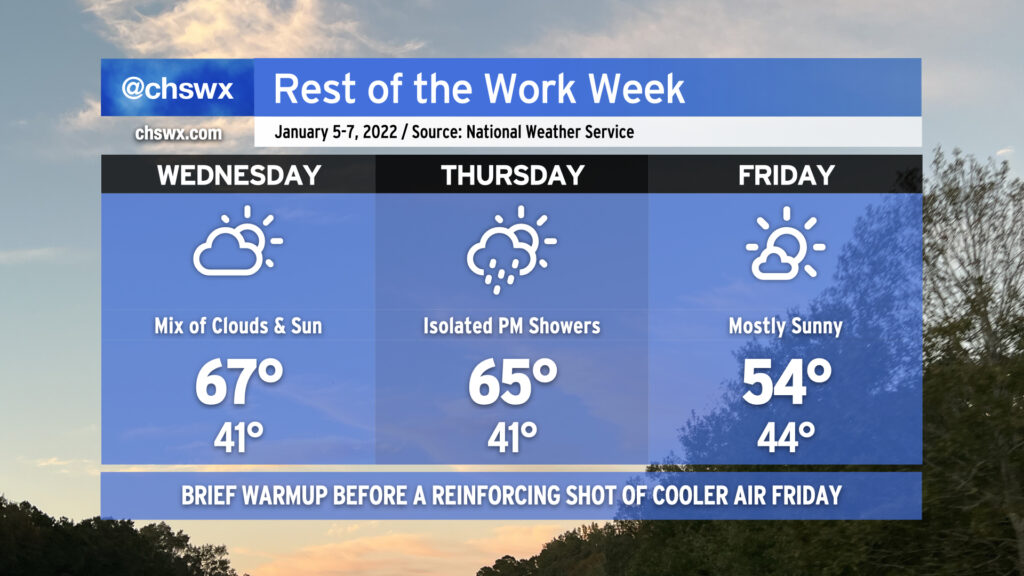 After a couple chilly days post-storm, temperatures will trend back up in a big way for Wednesday as high pressure slips southward, sending winds in a more westerly direction. After just topping out at 54° today, look for highs in the mid-60s on Wednesday with a mix of clouds and sun as a coastal trough lingers nearby. The mid-60s continue into Thursday ahead of a cold front which could bring us a few showers late in the day. By Friday, the front will have cleared and temperatures will once again run in the mid-50s as cooler high pressure builds in from the west.
Expect these cool temperatures to persist into Saturday before warming up big-time on Sunday ahead of a more potent front, which by Monday evening into Tuesday could bring us an even cooler airmass linked to strong high pressure building out of the Plains.
Coastal flooding will once again be an issue with Wednesday morning's high tide, predicted to peak around 7.5′ around the 10am hour. This will once again cause minor to moderate coastal flooding in parts of downtown Charleston and could close a few roads. Be ready to use alternate routes in case you encounter a flooded road.