The week ahead: Remaining unsettled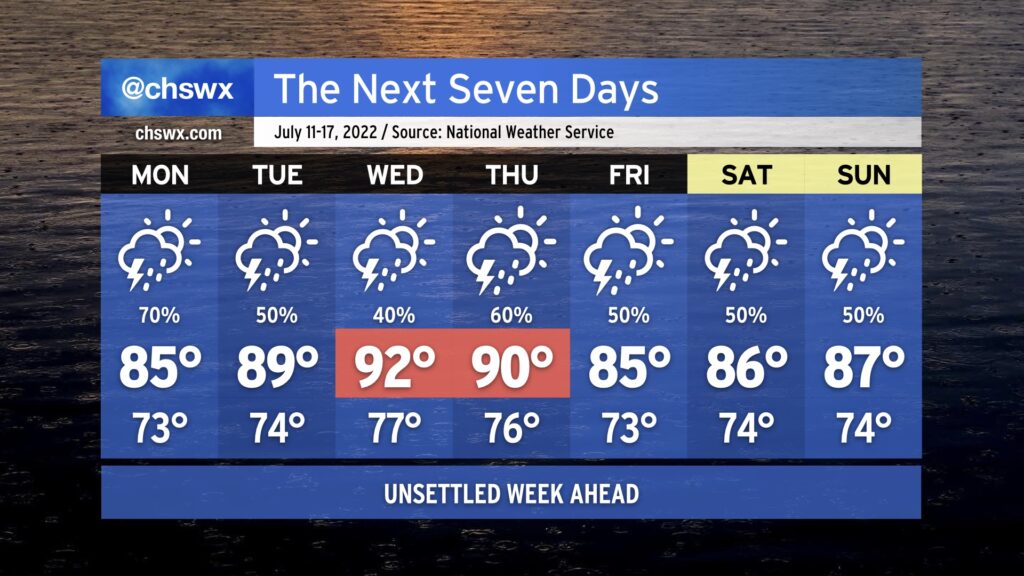 Showers and thunderstorms will continue to figure prominently in the forecast for much of the upcoming week. To start, we'll continue to contend with the front that helped instigate today's weather on Monday. Another bout of heavy rain is quite possible for some of us, which after 4-6" fell in some spots in the metro area today begins to seem excessive. We'll want to keep an eye on a renewed risk for flooding on Monday as a result.
The front will wash out late Monday into early Tuesday, and as such, we'll see a return to typical summertime form Tuesday and Wednesday. Temperatures will top out near 90° on Tuesday and in the low 90s Wednesday, with heat indices continuing to run around 100=105° given the continued humid airmass in place. Shower and storm chances in the afternoons will remain a little elevated as a result of said airmass.
Another front approaches later in the week, elevating rain chances again for Thursday and beyond. This will have the effect of keeping temperatures at or below normal, but it is also possible we might end up contending with more localized flooding due to heavy rainfall a distinct possibility. Keep an eye on forecast updates as we head toward later this week for that possibility.