Tuesday: Another hot early-August day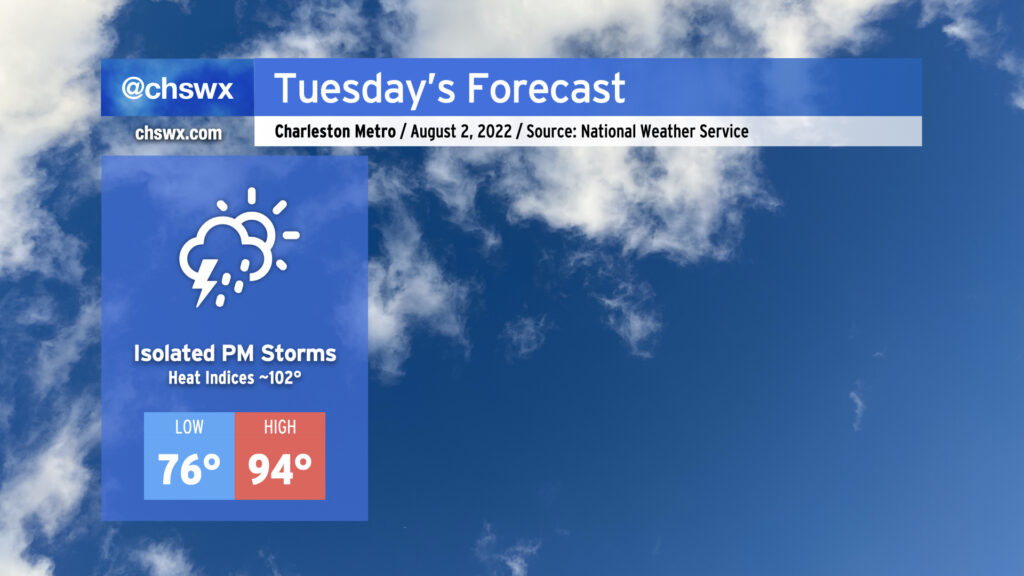 More warm and humid weather is on tap for Tuesday as air temperatures once again peak in the mid-90s after starting out in the mid-70s away from the warmer coastline. Mix in humidity and it'll feel closer to the low 100s, especially as the seabreeze passes by in the afternoon. Rain-wise, it looks to be a fairly typical summer day. We could contend with a few showers in the morning near the coast, with primarily seabreeze-driven isolated shower and storm coverage in the afternoon. Storms will be able to produce some heavy rain and maybe a few strong wind gusts, but severe weather isn't anticipated.
We could see a little better storm coverage on Wednesday before high pressure rebuilds later in the week. Temperatures will be trending down toward around normal for this point in the year as well, with highs around 90° each day from Thursday into next week.