Tuesday: More scattered storms, possibly another wet commute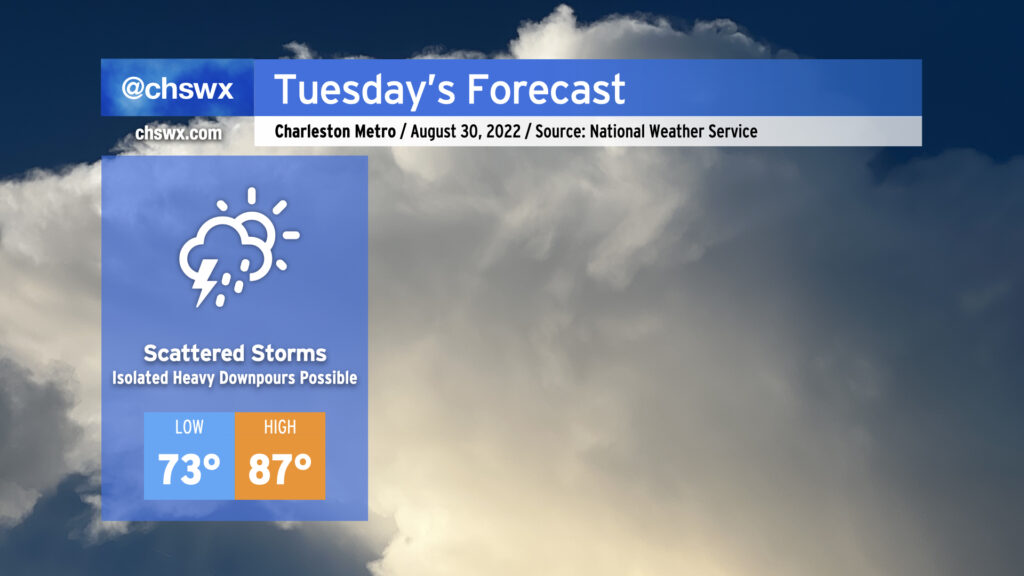 After a torrential deluge that closed numerous streets both in downtown Charleston as well as North Charleston, we should see a little less coverage of showers and thunderstorms for Tuesday, but more heavy rainfall will be possible. We could once again see some wet weather for tomorrow morning's commute as another round of showers and storms skirts up the coast. Then, a more typical afternoon round of scattered showers and storms should fire up along the seabreeze as temperatures are expected to climb to the mid-to-upper 80s. Given the drenched soils from Monday's rains, it may not take much to cause additional flooding problems on Tuesday where heavier rain falls, so that'll certainly be something worth watching. Flooding rain, though, should certainly not be as widespread as we saw today.
We'll continue to see a decrease in coverage as the week goes on, though scattered showers and storms will remain possible each afternoon, with a few stronger storms not out of the question Wednesday into Thursday. An uptick in coverage is possible Friday into Saturday depending on where a cold front stalls out — stay tuned for refinements.