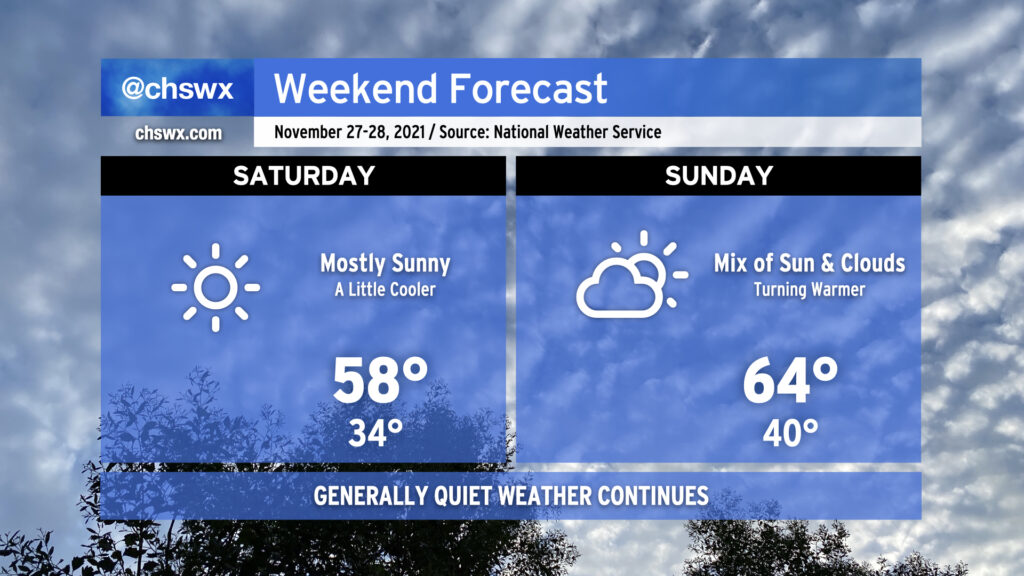 We've got another chilly night ahead; temperatures could scrape freezing at a few spots by Saturday morning, so be sure you've got sensitive plants still protected and your pets have a warm place to be overnight.
Saturday will run a little cooler than today did in the wake of a cold front that came through earlier today. After starting the day around freezing (with wind chills making it feel about 3-5° colder), highs will top out in the upper 50s despite mostly sunny skies. Winds look to be generally light throughout the day with a shift in direction to the southwest late.
Sunday will feature more clouds but will also be warmer thanks to westerly winds ahead of another weak cold front poised to come through early Monday morning. Temperatures will rebound to the mid-60s in the afternoon after starting around 40°, making for a seasonably comfortable late November day in the Lowcountry.
Drought update »